5 Specialized Tracks
Threats, Opportunities Create New Educational Options for Security Pros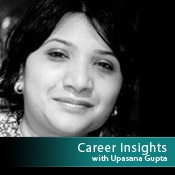 Back in the days, "the concept of security was alien," Katz says. "There was no career in security -- just an openness to try a new opportunity."
Today, we have security professionals who are extensively trained, aware and have defined career paths leading toward a specific goal.
These academic degrees are playing a significant role in shaping and developing cyber experts in their areas of specialty.
So, what brings this change?

Apart from increased cyber crimes, security incidents and the enhanced need for information and data protection, a big factor is education and availability of a multitude of information assurance programs and courses that are focused in specific areas of concentration.

These academic degrees play a significant role in shaping and developing security experts in their area of specialty, enabling them to handle the unique complexities in disciplines impacting information security.

Here's a list of few distinct academic degrees that have come to my attention (by no means is this a complete list) for professionals who are looking to specialize, grow or make a career in security:

1. Cybersecurity: offers the opportunity to be cyber cops of the digital age. These professionals monitor and secure computer networks and systems, and defend their organizations from cyber terrorism and attacks by organized crime groups and hackers. Academic degrees include:

2. Fraud Management: Professionals specialize in tracking, detecting and resolving fraudulent schemes including identity theft, fictitious vendor companies, skimming, corruption related to monetary transactions, bribery and other corporate scandals. Their job involves solving crimes and developing new methods and partnerships to prevent economic crime altogether. Academic degrees include:

3. Computer Forensics: These individuals are involved with collecting, tracing and analyzing digital artifacts like file libraries, network traffic, storage media, and are involved with electronic evidence recovery, reconstructing incriminating data and becoming legal expert witnesses in certain cases. Academic degrees include:

4. Business Continuity: Professionals are involved in business continuity planning, which identifies an organization's exposure to internal and external threats. Their job is to ensure that critical business functions will be available to customers, suppliers, regulators and other entities that must have access to those functions in the event of a disaster. Incidents include man-made, natural and pandemic disasters. Academic degrees include:

5. Business and Security Management: Offers security professionals the opportunity to be a business-focused security manager who can understand the implications of information security, communicate with business leaders and make a business case for security within their organizations. Academic degrees include:

Have you come across any other specialized academic programs of note? Please share with us.