Banks Need to Focus on Image
Consumer Backlash Spurs Banks' Need for Community PR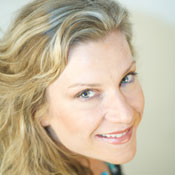 Consumer reaction to anti-banking movements like Occupy Wall Street and Bank Transfer Day have, for me, stirred mixed emotions.
I see these consumer-driven protests from polarized perspectives. For one, I understand the backlash. The lingering mortgage crisis, the continued uncertainty of the global economy, and memories of the not-so-long-ago big-bank bailouts have left a bad taste in the mouth of the general population.
Everything banks do is being scrutinized, even if consumers don't fully understand all the inner workings.
Let's not forget the domino effect that led to our current economic condition: Inflated mortgages that banks backed and handed out like candy to anyone with a pulse; and when those borrowers couldn't pay, foreclosures skyrocketed, the real estate market caved and the ripple eventually permeated the financial infrastructure.
Banking institutions are, in part, responsible for the state of the economy.
So when trillion-dollar banking giants like Bank of America say they plan to start charging fees for debit transactions conducted by their least wealthy accountholders, it's easy to see how consumers get miffed.
And with the advent of social media, negative perceptions quickly explode. The dissemination of information and outrage in today's world is real-time.
I'm sure BofA spent months analyzing and reviewing its options for debit-fee adjustments. It was not an easy decision. But within days, a flurry of blog posts, Facebook messages and Twitter tweets and retweets forced BofA to back-peddle and reverse plans. [See No Debit Fees; What Next?]
Steve Kenneally, who works in the American Bankers Association's Center for Regulatory Compliance, said it best: "Now we have the law of public perception, which is a little different than the law of economics."
Everything banks do is being scrutinized, even if consumers don't fully understand all the inner workings.
This is where I see the banks' side. Banks don't want to put debit fees on retail accounts. They know that's not going to make their customers happy. And despite the responsibility banks bear for today's economic woes, banks are doing what they can to maintain profit margins.
After all, financial institutions are businesses; when they no longer are profitable, they close.
The best thing institutions like BofA could do right now is start focusing some energies on community outreach and public relations. This is an area where credit unions and community banks are quickly building advantage.
Smaller organizations are leaders in their local communities: They make donations to Little League teams and sponsor homecoming events. For top-tier banks, that kind of community-level support has been reflected in more national and international philanthropic efforts. But those national and international efforts are not quite so visible, and don't hit close enough to home.
And what about PR? Financial institutions, by their nature, don't like to get too much press. They have not been quick to embrace social media, and, when given the choice to comment, they often choose silence.
That lacking PR has proven detrimental. Ignoring social media's power and choosing silence when the world around is screaming are not the best approaches. Today, everyone has a voice. Banks need to step in and be part of the dialogue.