Failures & Fraud: The Numbers Don't Lie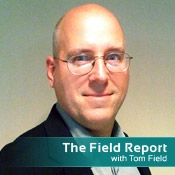 I assigned two recent articles - one on the year's financial breaches and another on the bank/credit union failures so far in 2010 - and in both cases I was stunned to see the results. Cumulatively, there have been far more breaches and failures this year than I'd believed.
Let's look first at the year's data breaches. As we headed into the last week of June, there had been 39 breaches involving financial institutions, according to the Identity Theft Resource Center. That's more than half the 62 breaches seen in all of 2009.
Whenever losses of finances and confidence are intertwined, banking takes a hit.
Now, you're missing a banner breach - there's no Heartland Payment Systems hack so far in 2010. There's not been that one incident that's dominated the news or polarized the debate, as we saw last year with Heartland and the subsequent discussion about PCI compliance and end-to-end encryption.
What you do see, though, is an increase in hacks at retailers (see Hancock Fabrics), hotels and restaurants - meaning the fraudsters are interrupting the payment processing system somewhere in the cycle. And online banking clearly is a top target for criminals looking to pilfer small-to-midsize businesses via the ACH or wire channels.
The end result is the same: greater losses of identity, resources and confidence. And whenever losses of finances and confidence are intertwined, banking takes a hit. For years, we've said that banking institutions need to get better at educating customers - consumers and businesses alike - about better, safer financial practices. These increased incidents only hammer home the criticality of this oft neglected point.
Need an example of where you don't want to be? Look at the court entanglement between Comerica Bank and Experi-Metal Inc. At the core of their dispute about fraud losses, they're talking about "What is reasonable security?" But on the surface, in their filings, they're exchanging testy notes about one another and the merits of this case. Ultimately, these two sides may settle out of court, but it's hard to see a situation where either comes off looking like a winner.
Regarding bank failures, I was blown away to learn we've already seen two times more closings than we saw at this point in 2009.
I mean, I thought 45 failures through last June was significant - especially since we'd only seen 40 in all of 2008.
But through the first half of this year, we've seen 96 failures - 86 banks, 10 credit unions.
The surprise (to me) is how fast this number crept up on us. Again, there haven't been any real headline bank closures this year like Washington Mutual in 2008 or Colonial Bank in 2009.
But forget the big names. What stands out among this year's failures is the number of community banks and credit unions that are folding - especially in states such as Florida and Illinois, which have the most failures. It's all part of the fallout from the 2008 financial crisis, with many of these institutions paying the price for the housing bust.
With nearly 800 institutions now listed on the FDIC's "troubled banks" list, we're likely to see many more failures before year's end. Few of these institutions will be nationally-known household names, but they'll certainly be important to the households of the communities that they serve. And it's never a good thing to take the "community" out of banking. As we've learned with the fight against mortgage fraud, the closer an institution is to its customers, the greater its success at preventing some of these scams.
What to expect for the second half of the year? More of the same - more breaches, more failures, more surprises when we look up and realize the full impact of these events.
We may not recognize all the names of the institutions, individuals and organizations impacted, but we do get the numbers. The numbers, alas, don't lie; they just grow.