Fighting Fraud: Timely Insights
Upcoming Summits, Session Videos Provide Expert Advice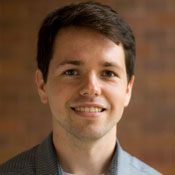 As fraud threats continue to multiply, the need for education on prevention and mitigation strategies has never been greater.
See Also: Live Webinar Tomorrow | Learn Why CISOs Are Embracing These Top ASM Use Cases Now
That's why Information Security Media Group offered its first Fraud Summit last month. The Summit featured thought-leaders who addressed topics ranging from insider threats to account takeover and the latest insights from ISMG's annual Faces of Fraud survey.
But if you couldn't make it to the summit, we invite you to check out session videos, which will be available in the coming days, featuring presentations from top fraud-fighting experts at Gartner, HSBC, Capital One and many other organizations.
You can stream every session on demand in HD video and get all presentation materials as an added resource. The videos offer fraud-focused education for security practitioners in financial services, government, healthcare and other sectors.
Learn more about our session videos here.
Session Highlights
Among the videos that will be available:
The Analyst's Eye: Top Fraud Threats to Watch in 2014: Gartner analyst Avivah Litan draws upon her research to offer insights on evolving global fraud threats.
Payment Card Fraud and the Merchant Challenge: Executives at Capital One and Citizens Bank describe how they're fighting back against payment card fraud with behavioral analytics, merchant/customer education campaigns and detection technologies that trace fraud back to the point of compromise.
Post-Fraud Investigation: Effective, Efficient, Defensible: Kim Peretti, a former Department of Justice prosecutor, describes how to build a "defensible" response to breaches and fraud.
See the full list of presentations here.
Upcoming Summits
Next year, ISMG's fraud-fighting educational efforts will continue with a series of seven Fraud Summits. In addition to in-depth discussions of fraud in the financial arena, these events will feature a new track focused on healthcare fraud.
The 2014 schedule:
March 25 - Miami
April 29 - San Francisco
May 20 - Chicago
Sept. 9 - Toronto
Sept. 23 - London
Oct. 21 - New York
Nov. 18 - Dallas
To learn more or register, contact ISMG representatives at 609-356-1499 x102 or via e-mail at memberships@bankinfosecurity.com.
We look forward to seeing you at one of our upcoming events in 2014.