Foreclosures Have an Upside
Halt on Mortgage Foreclosures Will Have Positive Effects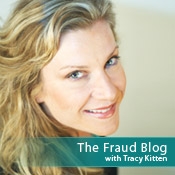 Could this lead to the collapse of an already-fragile market? I had to wonder.
A little background first. What led to the pause in foreclosures? A need for more thorough paperwork reviews. It all stemmed from the testimony of an employee with a major mortgage loan servicer in Maine. He said paperwork he had signed had not been adequately reviewed. That same employee also testified that his signature was not properly notarized. From there, a number of other mortgage lenders confessed that they, too, could have gaps in their review processes, and many institutions quickly announced that they would double-check their practices.
Sloppy practices, for lack of a better way to define them, have gotten the financial industry into trouble.
The underlying problem with inadequate reviews: So-called "robo-signing" -- signing affidavits without the signer personally checking all the facts. That robo-signing practice has raised red flags among consumer advocacy groups and government officials, all of which have said they have concerns that legal documents not thoroughly reviewed by a single individual could contain inaccuracies.
Bank of America, the country's largest financial institution, with $2.36 trillion in assets, said Oct. 8 that it would halt foreclosure sales in all 50 states. Other large institutions, such as Chase and Wells Fargo, made similar announcements. BofA, which owns Countrywide, services and/or collects payments for one out of every five U.S. mortgages. Reviewing all pending foreclosures for an operation that size, well, that could take months. Or so I thought. In reality, the process is expected to only take weeks, says Paul Leonard, vice president of Government Affairs for The Financial Services Roundtable's Housing Policy Council.
"It's not a question of the facts in the foreclosure case, but whether everything has been reviewed properly," Leonard says. "To adequately review all the documents will take weeks, not months."
In fact, BofA just announced that it expects to begin resubmitting foreclosure affidavits by Oct. 25. The bank also says fewer than 30,000 foreclosure sales will have been delayed because of the review.
So, perhaps all of the hype was, well, much ado about nothing. The banking regulators have not called for a mortgage-foreclosure moratorium. Institutions, and mortgage-servicers have taken it upon themselves to address the issue.
"The problem is that the housing recovery has been very fragile, and a lot of this is bringing doubt into the picture," Leonard says. "That's why it's important to make a distinction that not all foreclosures are halted. It's more of a confidence issue. But we don't think that it's an actual situation that will cause the overall system to stop."
But the system is changing. And that's probably a good thing. Sloppy practices, for lack of a better way to define them, have gotten the financial industry into trouble. Banks and mortgage-services are now beefing up their lending departments, lifting some burden from the shoulders of strained review groups, which have been overloaded since distress in the housing market ballooned three years ago. The impact of all of this will likely have a broader reach, further encouraging institutions and lenders to be more diligent when it comes to giving out loans in the first place.
That news could be good or bad for consumers, depending on where they stand. But I think we would all agree -- a little due diligence goes a long way.