Scared Straight: Funding Disaster Recovery
Down Time Cost U.S. Economy $10.8 Billion in 2009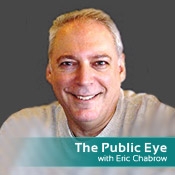 Scaring your boss could work to beef up your business continuity and disaster recovery budgets.
Stephanie Balaouras, principal analyst and research director at Forrester Research, in a letter to clients, suggests those charged with their organization's business continuity and disaster recovery efforts make their enterprises' bosses aware of problems other organizations have faced when IT systems became unavailable:
"Ideally, we should make investment decisions based on rational, objective risk assessments, but unfortunately, all security and risk pros know that's not always how it works. Headline-grabbing catastrophes, pandemics and security breaches get the attention of senior executives. Impending regulation or the knowledge that they significantly lag behind their industry peers in spending or best practices also gets their attention. Use industry examples to gauge your BC/DR preparedness level, even running scenarios to see how your organization might have handled similar situations."
Here are some points Balaouras offers to make the case for more business continuity and disaster recovery spending:
Among 2,803 IT decision-makers Forrester recently surveyed, upgrading business continuity and disaster recovery capabilities ranked as either their No. 1 (among smaller organizations) or No. 2 (among larger enterprises) priority for the next 12 months. (Among larger organizations, only consolidating infrastructure ranked as a higher priority.)

Citing a study conducted by the Centre for Research on the Epidemiology of Disasters, the number of disasters each year averaged 392 with the annual economic damage worldwide pegged at $102.6 billion between 2000 and 2008. In 2009, the centre reported 335 disasters and economic damages of $41.3 billion. The United States last year suffered the greatest damage among all nations studied: $10.8 billion, more than double the loss of the next country, China. Writes Balaouras: "The number of disasters doesn't necessarily increase each year - it seems to be holding steady - but the attention that government agencies, nonprofit organizations, media organizations and other outlets pay to disasters does. Awful though they are, high-profile catastrophic events can have one positive outcome: They can inspire senior executives to action."
Most organizations plan to increase spending on business continuity and disaster recovery. About one-third of respondents to the Forrester survey said they plan at least a 5 percent increase in business continuity and disaster recovery in the coming 12 months; about 10 percent projected decreased spending. Business continuity and disaster recovery represents between 6 and 7 percent of an organization's IT operating and capital budgets.
Balaouras says the scope of business continuity and disaster recovery programs is growing and that mature programs address all sources of downtime such as mundane power outages and weather-related disruptions, not just rare, catastrophic disasters:
"Security and risk professionals should take advantage of this increased visibility as the economic recovery slowly thaws IT budgets to improve the BC/DR's organizational and process maturity for the long term."