Lost Tapes Result in £150,000 Fine
ICO Continues to Crack Down on Mishandled Info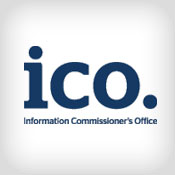 The UK Information Commissioner's Office has fined Welcome Financial Services Limited £150,000 over lost back-up tapes.

See Also: XDR: Four Key Business Benefits

According to a press release issued by the ICO, Welcome Financial Services Limited, a UK-based company, lost two back-up tapes last November that stored information on more than half a million customers.

The compromised information on the tapes includes names, addresses and telephone numbers.

The tapes have never been recovered, the ICO says.
Cracking Down on Mishandled Info
The latest fine comes with the launch of the ICO's 2011/2012 annual report. Since being given the power to issue civil monetary penalties starting on April 6, 2010, the ICO has issued a total of 21 penalties.
The total value of the penalties combined is over £2 million.
According to the ICO, figures in the report represent a 0.3 percent drop in the number of data protection complaints received, which was 12,985 in 2011.
"Over the past year the ICO has bared its teeth and has taken effective action to punish organizations, many of which have shown a cavalier attitude to looking after people's personal information," Information Commissioner Christopher Graham said in a statement.
"We hope these penalties send a clear message to both the public and private sector that they cannot afford to fail when it comes to handling people's data correctly," Graham said.
Illegal Marketing a Growing Concern
One trend in the ICO's annual report is the growing concern over unsolicited marketing calls and texts. According to the report, the ICO saw a 43 percent rise in the number of complaints under the Privacy and Electronic Communication Regulations, which govern electronic marketing. In total, 7,095 complaints were received.
In response to this growing threat, the ICO has developed a team to focus on Privacy and Electronic Communication Regulations enforcement, "and we are currently working to identify the operators responsible," Graham said.
"The ISO has executed search warrants at a number of sites across the UK linked to companies we believe are breaking the law."
Other facts and trends can be viewed in the annual report.