Business Banking Under Attack: How to Fight Back Against Cybercriminals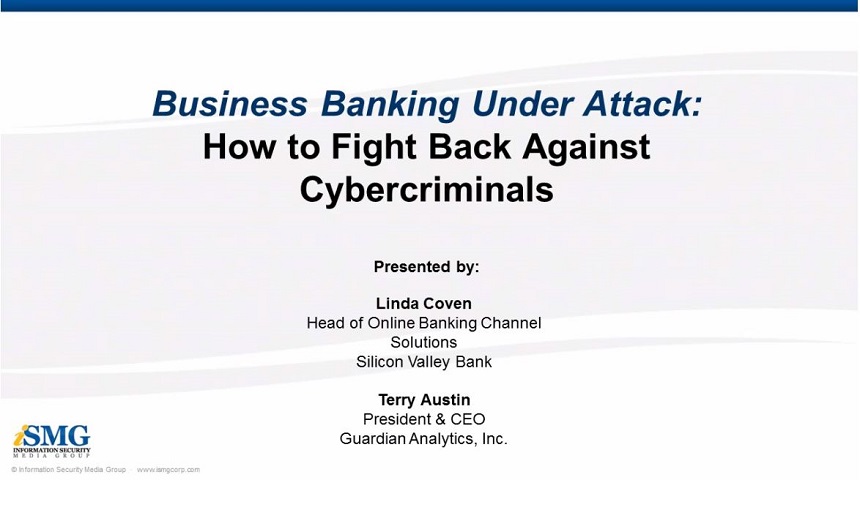 Cybercriminals are on the attack, and as a recent FDIC alert shows, business banking accounts are in their crosshairs. Learn first-hand how one leading business bank fights back by:
Spotting fraudsters before they commit crimes;
Educating customers about fraud prevention;
Balancing security needs with costs and customer convenience.
This complementary BankInfoSecurity.com presentation will use real-life fraud examples to detail why traditional techniques are not enough to prevent fraud, and how one leading business bank is successfully monitoring individual online accountholder behavior with predictive analytics to catch suspicious activity before fraud can occur.