Guide to Evaluating Two-Factor Authentication Solutions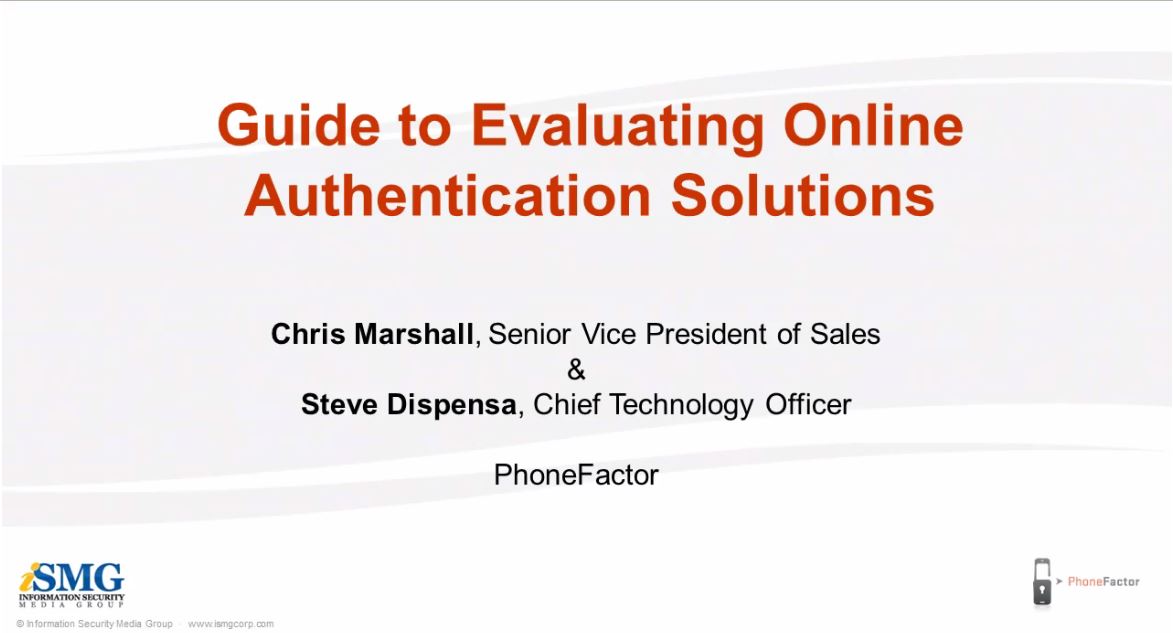 Banks are investing heavily in solutions to address FFIEC and other regulatory requirements for strong authentication of online users and transactions.

Whether you're looking to add two-factor authentication or upgrade your existing systems to meet these requirements, don't miss this webcast. You'll learn about:
the key drivers for a successful two-factor implementation
evaluation criteria to consider
how different authentication methods compare
We'll also introduce PhoneFactor, a tokenless two-factor solution that turns any phone into an authentication device. We'll discuss the features and benefits of the PhoneFactor solution and give some real-world examples of financial institutions who have successfully implemented PhoneFactor.