Misplaced Trust in the Mobile Platform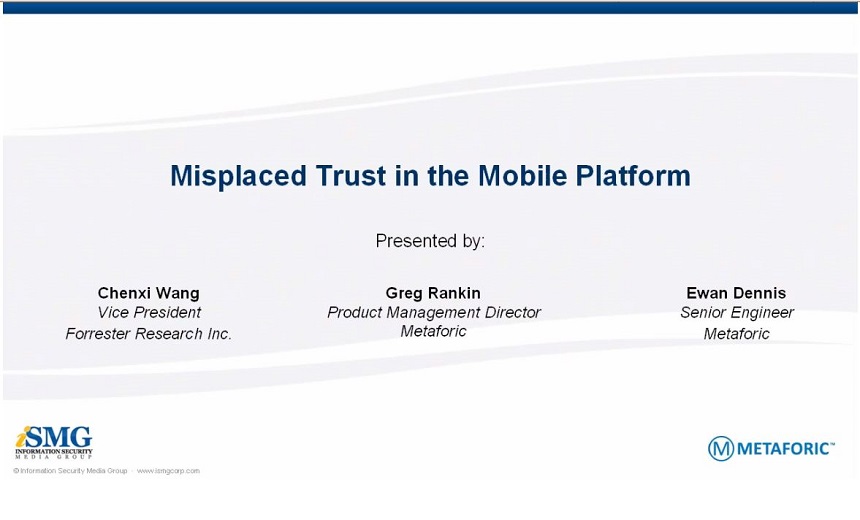 The idea that smartphone apps can "put your business in the world's pocket" is driving the financial industry to rush to mobile applications. As a result, business elements that used to be physically secure are now being exposed to the general public. Couple that with a relatively young, chaotic mobile ecosystem, and you have a volatile business environment containing new and often hidden risks.
Attendees will gain thought-provoking insights and learn new techniques for securing their mobile applications, including:
Is iOS really as secure as the media has previously reported?
What are the security implications of implementing in HTML5 or Java?
What mobile security solutions align with the diverse threat vectors?
How self-defending software technology can bring strong, in-app security to platforms.