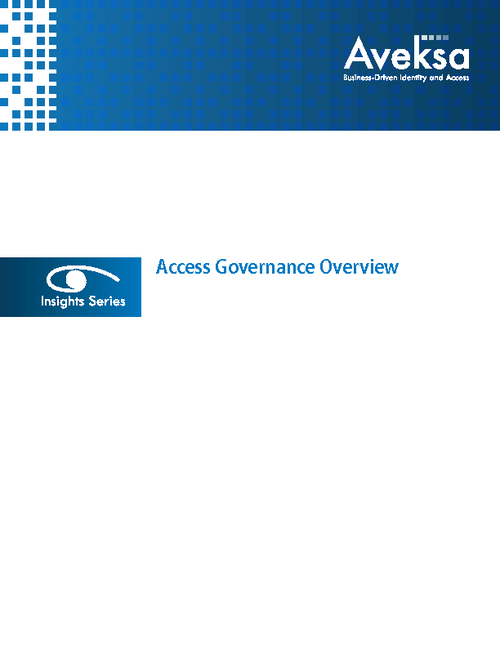 Enterprise access governance is a fundamental business challenge facing every organization today. Enabling user access to enterprise information resources, while also managing access-related business risk is a key objective for information security teams. Increasingly, information security professionals recognize that a key element of meeting security and compliance goals is the ability to shift accountability and responsibility for making access decisions to the line-of-business, within constraints defined by IT security.
This white paper:
Explains the rationale and approach to accomplishing access governance;
Describes how organizations put access governance into practice;
Reviews the importance of policy and role management.