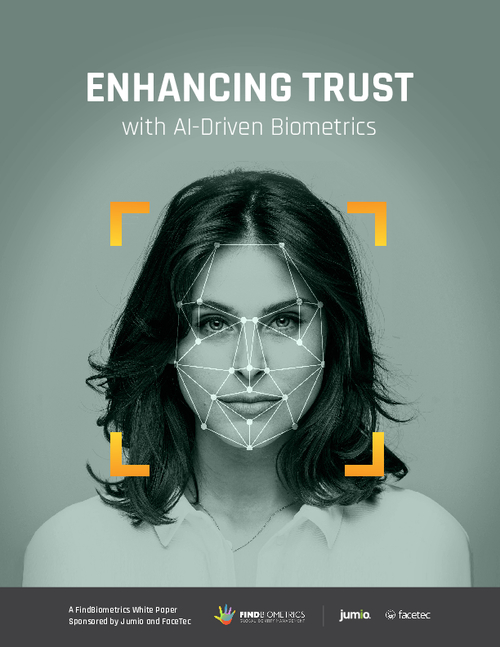 Biometrics are commonplace. They protect our phones, log us into our virtual workspaces, secure our health records and verify our identity when we sign up for new services.
Face, fingerprint, iris, voice and other modalities proliferate across our physical and digital lives, facilitating access, managing identity and keeping us safe from fraud. But it is crucial to understand that not all biometric technology is created equal.
Download this Whitepaper to learn how Biometrics and AI can help build the strongest ID Verification Tech.