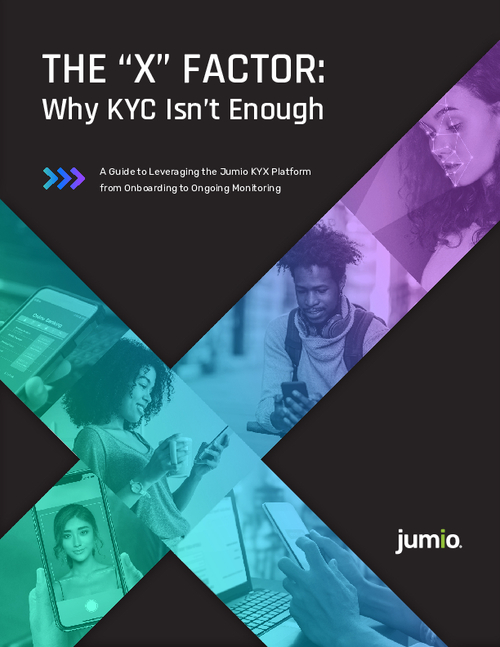 KYC (Know Your Customer) is all about knowing your customers are who they say they are. But if you think your regulatory requirements stop at onboarding: think again. Your firm is responsible for preventing fraud and financial crimes throughout the entire customer journey.
In this guide, we'll walk you through how the Jumio KYX Platform solves your compliance challenges throughout the customer lifecycle.
What You'll Learn:
What is KYX?
How companies are using Jumio KYX to fight financial crime and meet AML compliance.
How to orchestrate your own identity proofing, KYC and AML program.