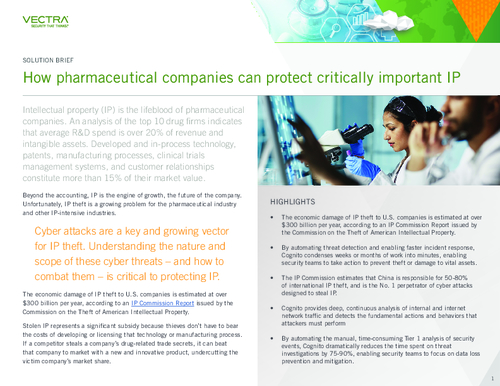 Beyond the accounting, IP is the engine of growth, the future of the company. Unfortunately, IP theft is a growing problem for the pharmaceutical industry and other IP-intensive industries.
Understanding the nature and scope of these cyber threats – and how to combat them – is critical to protecting IP.
Download this brief to discover:
The what and why of IP theft;
New approaches for protecting IP;
How the Cognito platform detects attacks in progress & streamlines security operations.