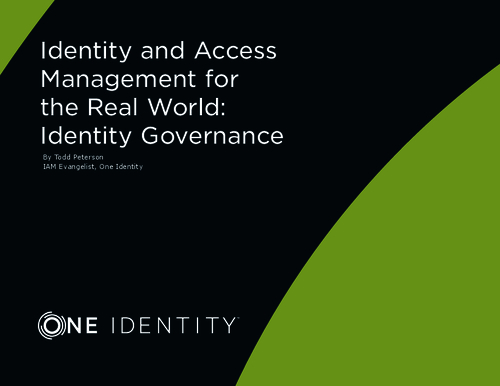 In the real world, governance is a major challenge. In fact, governance can't even be considered until access, security, control and management have been achieved.
If simply provisioning access is difficult, leveraging that access to enable business agility - the goal of governance - is impossible. If all your time is spent remedying a forgotten user password, for example, how are you going to ensure that the correct controls are in place so that the user had the appropriate access in the first place?
Read this e-book for vital information on identity governance and how you can effectively manage it while taking account of complexity, compliance and limited IT resources.