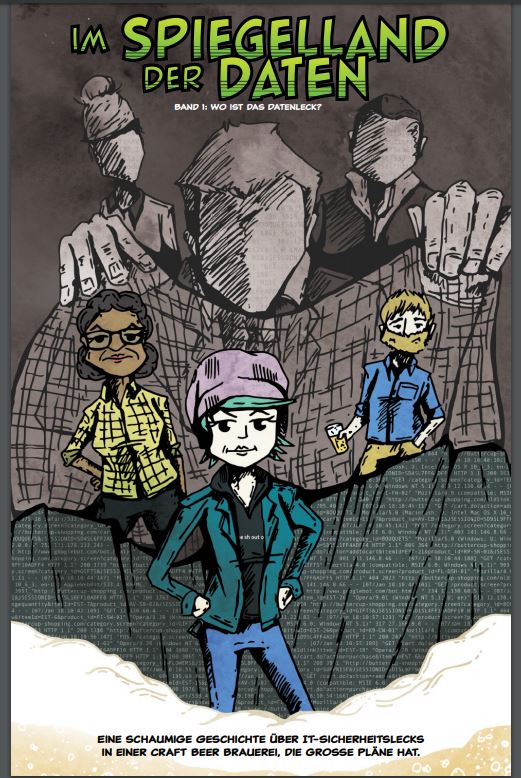 Alice Bluebird, a resourceful, independent security analyst, hunts a gang of hackers who are after the recipes of the state-of-the-art craft beer brewery-Frothly. Join Alice in her work and try to solve the mystery of the security breach.
From IT managers to the most savvy SOC analysts, discover how machine data and an analytic-based platform, log management, SIEM, UEBA, and SOAR solutions can really help anyone stay ahead of the game.
Download the free first issue of our comic "Im Spiegelbereich der Daten" right now.
This Comic is in German