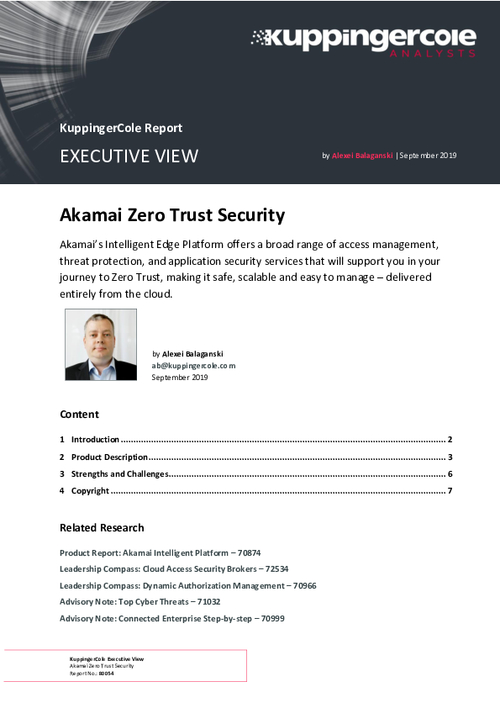 Independent, international analyst organization KuppingerCole reviews Akamai's suite of enterprise security products, including access management, threat protection, and application security services.
The firm's findings: Together, Akamai solutions will support you in your journey to Zero Trust, making it safe, scalable, and easy to manage - delivered entirely from the cloud.
Read the full report to gain an unbiased understanding of Akamai's offerings, strengths, product roadmap, and Zero Trust strategy.