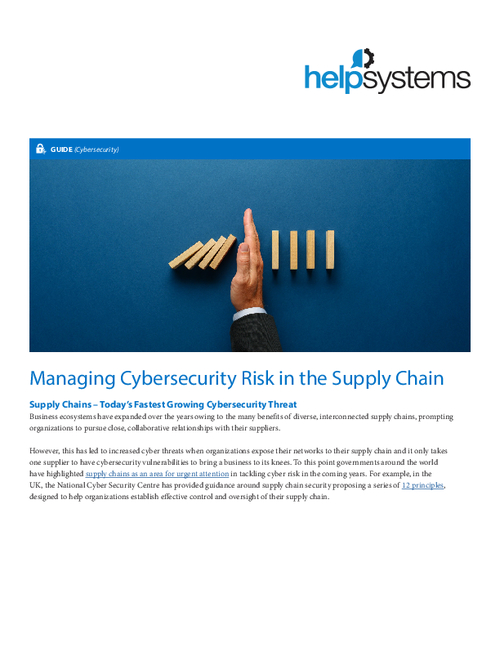 Whatever happens in 2021 from an economic, health and business perspective, managing risk in the supply chain is going to be a top priority. Where organizations have large supplier ecosystems the potential for cyber-attacks and data breach risks increases.
To combat this, organizations must gain visibility and control of their data and drive risk-reduction strategies across their supplier base. But they need to be confident that their data security tools and data protection policies are being enforced, in a way that minimizes business interruption.
This guide looks at how FS, Healthcare, Public and Defense organizations can best tackle new challenges by incorporating a comprehensive cyber and data security strategy.