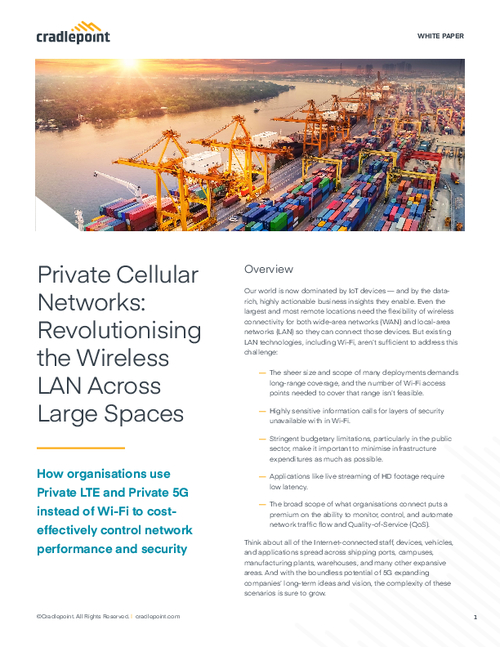 Our world is now dominated by IoT devices - and by the data-rich, highly actionable business insights they enable.
Even the largest and most remote locations need the flexibility of wireless connectivity for both wide-area networks (WAN) and local-area networks (LAN) so they can connect those devices. But existing LAN technologies, including Wi-Fi, aren't sufficient to address this challenge.
Download this Whitepaper from Cradlepont to learn and explore more about Private Cellular Network solutions.