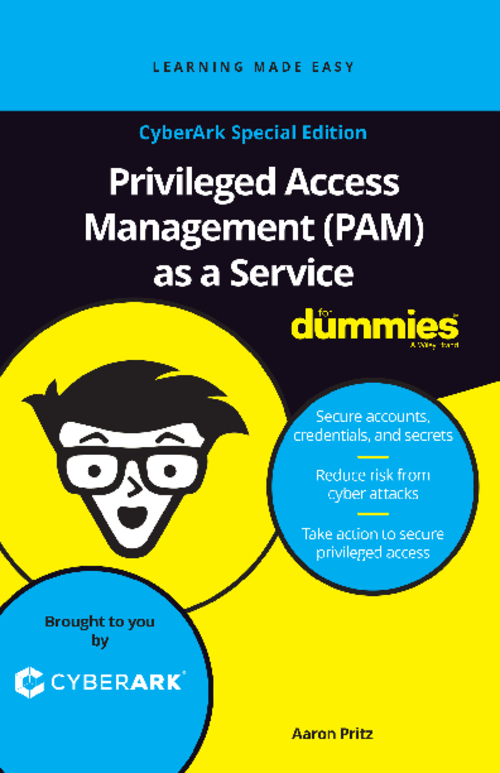 Privileged access represents one of the largest security vulnerabilities in today's digital landscape. Privileged accounts, credentials and secrets are everywhere throughout your IT infrastructure: on-premises, across multi-cloud and hybrid environments, in applications, on endpoints and in DevOps pipeline.
Most security breaches involve a stolen privileged credential. That's why Privileged Access Management (PAM) is a critical part of any cyber security program.
PAM as a Service For Dummies is a primer on Privileged Access Management as a Service (PAM as a Service) for security and business stakeholders alike. It also takes into consideration the growing trend of implementing security solutions as a service.
Download this eBook to get started with PAM as a Service and start reducing risk from attackers and malicious insiders today!