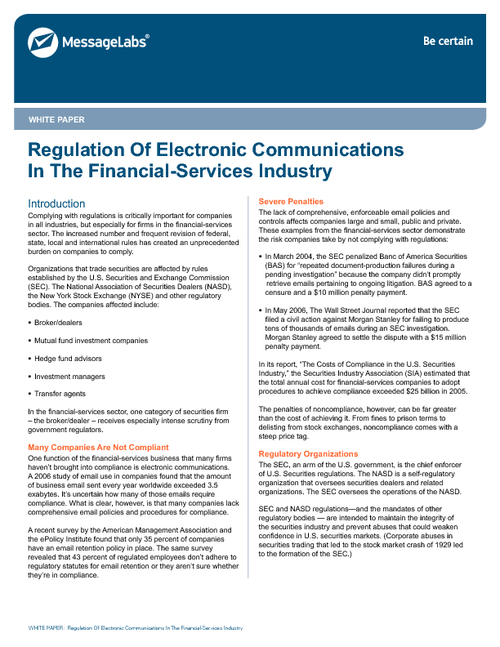 No other industry faces governmental compliance scrutiny like the financial-services firms do. The increased number and frequent revision of federal, state, local, and international rules has created an unprecedented burden on companies to comply. Companies affected include:
Brokers/dealers
Mutual fund investment companies
Hedge fund advisors
Investment managers
Transfer agents
MessageLabs offers a comprehensive suite of security, control, encryption, and archiving services for email, web, and IM communications. MessageLabs solutions can enable your financial-services organization to achieve efficient, effective compliance and an exceptional return on investment.