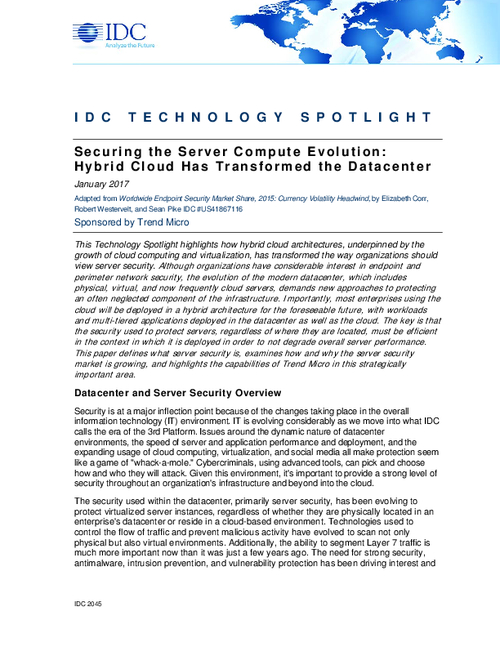 Although organizations have considerable interest in endpoint and perimeter network security, the evolution of the modern datacenter, which includes physical, virtual, and now frequently cloud servers, demands new approaches to protecting an often neglected component of the infrastructure. Most enterprises using the cloud will be deployed in a hybrid architecture for the foreseeable future, with workloads and multi-tiered applications deployed in the datacenter as well as the cloud.
The key is to ensure that the security used to protect servers, regardless of where they are located, is efficient in the context in which it is deployed in order to not degrade overall server performance.
Download this whitepaper to learn:
How hybrid cloud architectures have transformed the way organizations should view server security;
Why the server security market is growing;
The capabilities of Trend Micro in this strategically important area.