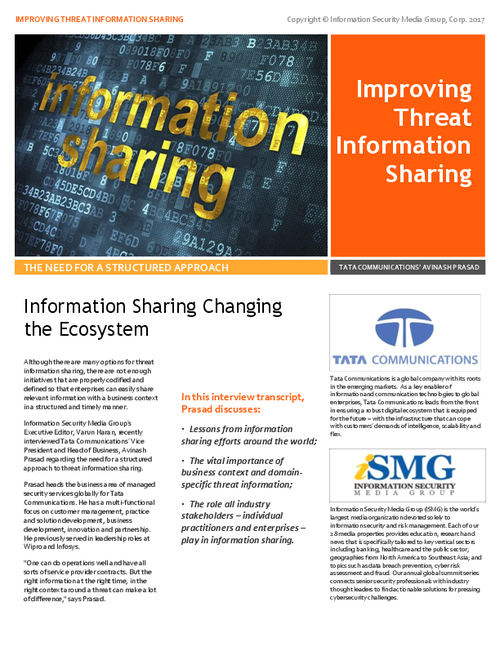 Developing safe and effective information sharing practices to foster greater interoperability presents big challenges. As information sharing becomes increasingly vital in building resilient cybersecurity, the need to put a strong, collaborative structure in place is critical.
Although there are many options for threat information sharing, there are not enough initiatives that are properly codified and defined so that enterprises can easily share relevant information with a business context in a structured, timely manner. The right information at the right time and in the right context around a threat can make all the difference.
Download this whitepaper in which industry experts discuss:
Key takeaways from information sharing efforts around the globe;
Why business context and domain-specific threat information is vital;
How information sharing impacts all industry stakeholders - from the individual to the entire enterprise.